General Information
Title: Poison Study (#1 of 3 from the Poison series)
Author: Maria V. Snyder
Language: English
Publication: 2007
Summary
Yelena is to be executed for murder but soon receives an offer she can't refuse. Become an official food taster and bodyguard to the Commander of Ixia, and risk her life every single day. The Commander's life is constantly in danger, and Yelena must fight rebels who seek to overthrow the government, all the while learning how to control her newfound magical powers. Can Yelena survive the harsh life from within the castle walls?
Review
CHARACTERIZATION
The main character lacked depth, explaining about her tortured background does not make her a deep character. In my opinion, Yalek has more depth than Yelena. The side characters such as Ari, Janco and even Rand, were likable and I was happy to read about them whenever they appeared. The Commander's "secret" is a very thinly disguised attempt at incorporating an element of LGBT to the story. That, and the passing remark from the seamstress that Valek was thought to be gay… that is until Yelena appeared, of course.
The evil characters, on the other hand, were clearly all trained in the same school of unoriginal hunt/torture/rape plots. It's a wonder Yelena made it alive up until the end of the book. Every other page she's either captured/kidnapped, hit in the face, stabbed or shackled. That is, of course, until one of the strapping young men amongst her friend list turns up "just in the nick of time" to save her poor defenseless self (Read here: very thick sarcasm). My major annoyance throughout was Yelena's relentless dizzy spells and vomiting whenever it got a bit too stressful. For someone who doesn't eat all that much, she sure does vomit a lot.

PLOT
What plot? This book was supposed to be about poisons, precisely a food taster to the higher up of Ixia (the Commander). The topic of poison was touched upon in the first half of the book (maybe I'm generous here, I think it may have been the first 10 chapters). After that, the story line changed from a very scientific "poison tasting" plot to a predictable "let's play with magic" one. Before this could happen though, Yelena goes through a third plot change known as the "I'm going to become a pro fighter". All is well here when Ari, Janco and Marren help her out by having little training sessions in the basements. However, even though our heroine is clearly able to ward off her three friends, whenever the action gets serious outside, she suddenly loses her abilities and has to really on *gasp* Valek! Who just so happens to be EVERY WHERE, ALL THE TIME.
LOVE AND OTHER PLOT HOLES
Ok, of course she has to hook up with someone. From the description of the book, I had gathered that she would develop a thing for the Commander. However, after reading a few reviews I learned that Valek was to be the love interest. I followed his every move in the book to see how this could happen. Well, it kinda happened all in one go. Sure, he helps and protects her in dangerous situations, but that doesn't mean anything really. Then Yelena gets drunk one night and sticks her hands in his pants and I'm like "whoa girl, calm yourself. Aren't you a torture/rape victim? Shouldn't you be weary of men, especially in regards to sex?". Then nothing else happens for the rest of the book until at the end when we mysteriously have a love declaration from the man himself, whilst being trapped in a dungeon awaiting death… very credible if you ask me.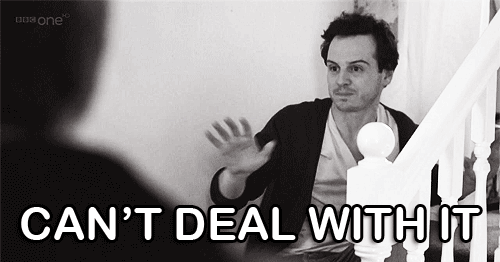 HOLE #1 I thought there was a no nonsense policy about killing in Ixia? You know, the iron clad rule of "if you kill someone, even if accidental or in self-defense, you must hang"? Weeeeeell, I guess that doesn't apply to Yelena and Valek, seeing as they collectively kill about 10 people in the book. Also the killings themselves are odd. I would expect Valek not to flinch, he's a trained assassin, but Yelena? She killed once before in self-defense, after years of abuse. That is very different from fighting of palace guards and crushing their windpipes/bashing in their heads. She doesn't even blink or feel remorseful. Yelena is a psychopath. Not Valek, definitely Yelena.
HOLE #2 Criollo couldn't affect Valek because he is impervious to all things magical, but why would Yelena be spared from its effects? According to Irys, this substance in small quantities is used on students of magic to help them open their minds. If that's the case, then Yelena should have had a similar reaction to it as the Commander (because she ate just as much as him). Somehow, she is spared. Let's just chalk it off as "she's the main character, she can do anything and all the rules ever established don't apply to her".
All in all, it's a very easy read, (two days for me) and, if you can look past the bad plot and characterization, then you could find it enjoyable in a mind numbing sense. If you want to relax your brain after reading something complicated then, my suggestion is "Poison Study" for a quick, painless read.
Final Verdict